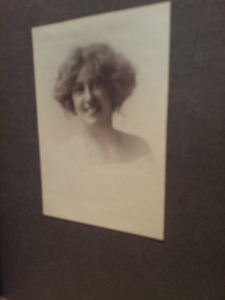 Rosemary Sutcliff always remarked on Midsummer's Eve (June 23rd) in her diary. She called it her official birthday; so she had two birthdays a year, like Paddington Bear and the Queen. It was also the birth day of her mother. Here in the UK we largely missed Midsummer's Eve this year, with the EU Referendum looming, and the turmoil in the wake of the resul
1988 June 23rd Thursday … There's another blackbird's nest in the front garden, in place of the one the ginger cat took.
1989 June 23rd Friday … Started to watch last day of Ascot, but of course it disappeared – industrial action …
1991 June 23rd Sunday. Midsummer's Eve—Cold as winter, and pouring with rain all day.
1992 June 23rd Tuesday. Midsummer's Eve. My Official Birthday. Mummy's birthday … Went and stood out in the garden for a few minutes before bed. Was lovely, smelling of grass & night scented flowers.